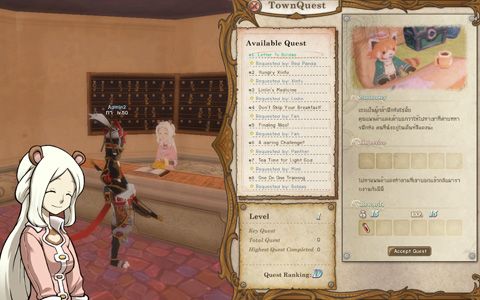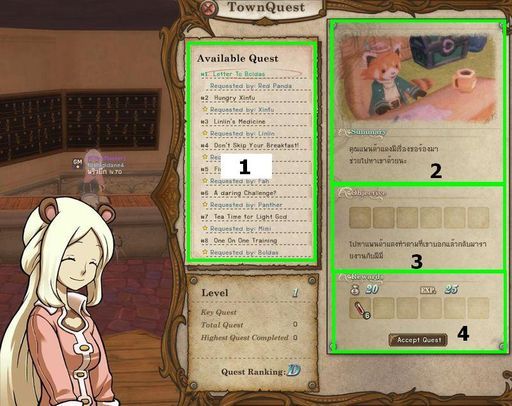 Quest system is a way that can help you to improve your character beside playing Mission. You can do a Quest at NPC Mimi in a bar near a fountain of Light City. EXP and item is a reward for quest and some item can only get from quest too. The objective had different each quest. you may have to gathering some item, go meet NPC, help their request or defeat an specific enemy to complete it. Even Quest Story not a part of Mission Story. But Quest may contain some NPC story that never appear in Mission.
Detail of Quest's interface
1. Content of Quest.
2. Details of quest owner and information.
3. Quest's Goal
4. Quest's Reward and recive reward button (Accept Quest)